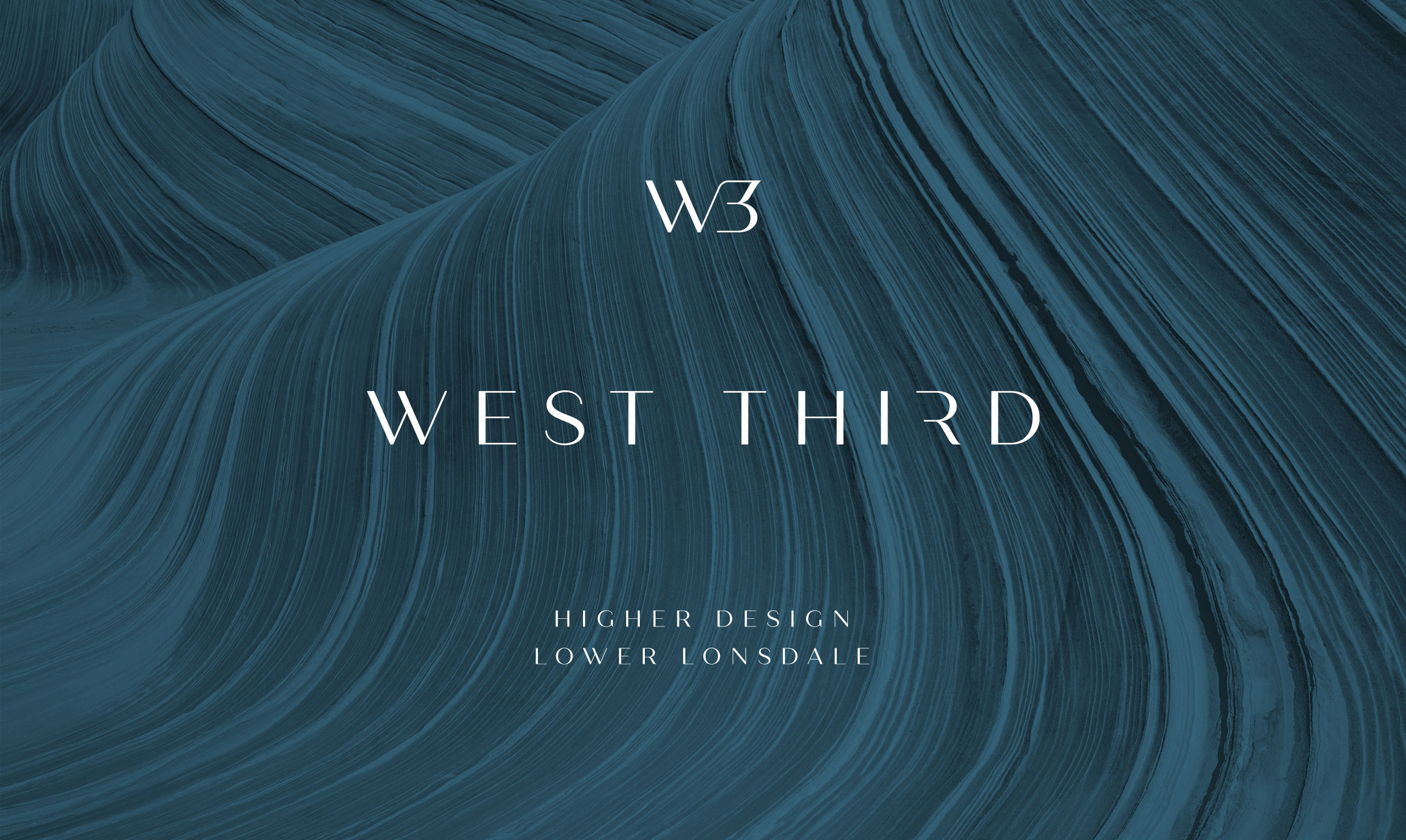 The Lonsdale Quay neighbourhood of North Vancouver is currently experiencing a renaissance of new development in the form of real estate, recreation and retail. With direct access to Downtown Vancouver by SeaBus, people of all age groups are flocking to this relaxed waterfront community knowing they can live in a great walk score as well as ditch the long drive to work. In the heart of Lonsdale sits West Third by Anthem Properties, a rare collection of 57 move-in ready luxurious concrete residences that challenge the norm for interior details, fit and finish, and overall livability.
What distinguishes West Third, is the meticulous attention to detail and design.
We designed a brand and campaign that set out to define the beauty and exclusivity of this location. With mountains to the north and ocean to the south, we decided on a key visual that juxtaposed this combination of strength and fluidity. Paired with an elegant 'living logo system', the project's address played the lead role in setting a premium tone for the brand.
Look out for an in-depth case study of this project in our Work section, coming soon. In the meantime, feel free to explore the website we designed and built for the project: