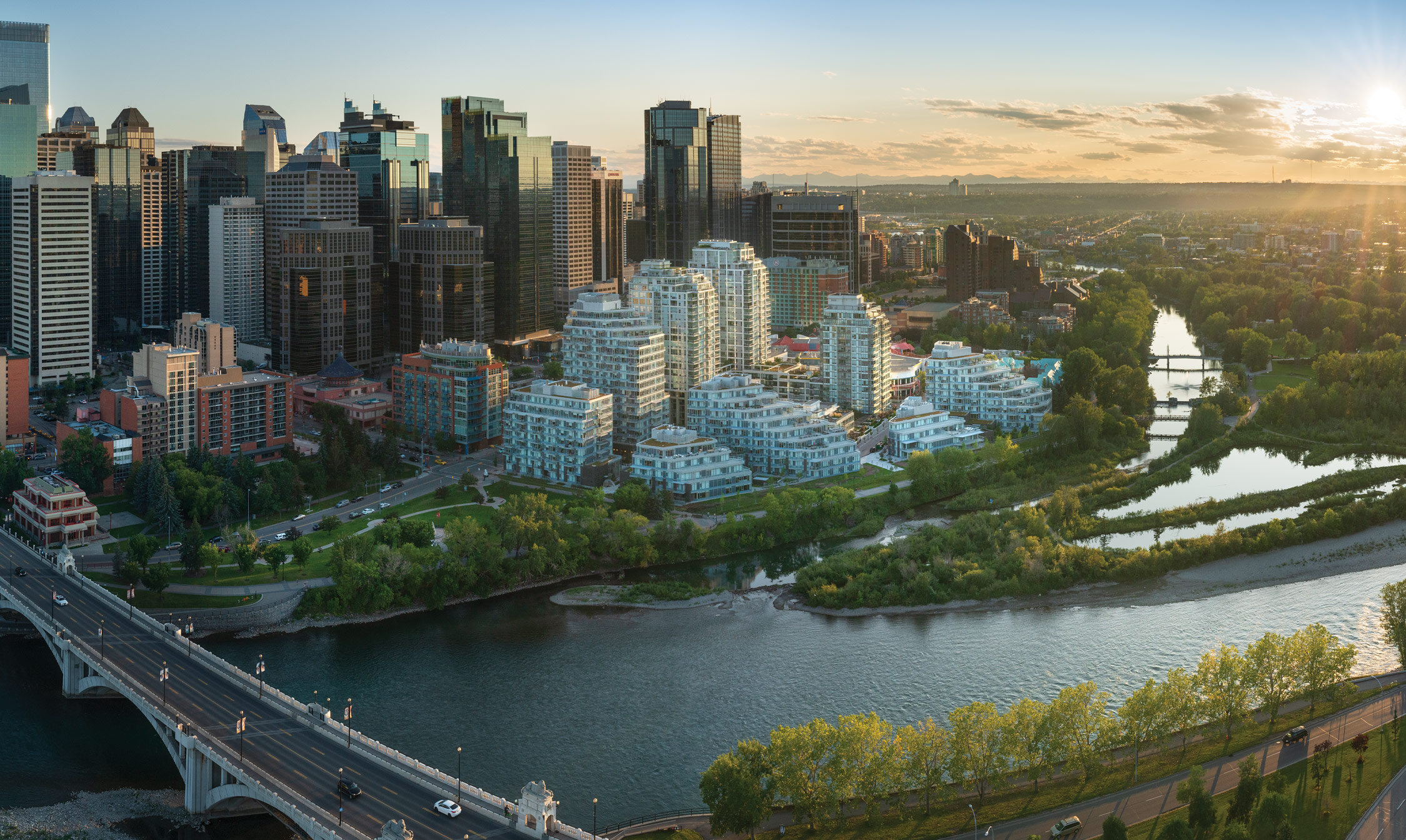 A journey arrives at its grand finale on the picturesque banks of Calgary's Bow River. Anthem Properties hires Analog to create a brand and marketing campaign that will commend a legacy achievement. Their masterplanned community symbolizes a long, significant path of perseverance, dedication and creative spirit.  
Two exclusive addresses. One prestigious landmark.
Anthem saved the best for last at Waterfront. A duo of terraced buildings elevates the luxury already embodied here. These residences stand out not only because of a heightened living experience within, but also for their nature-encased location on the water's edge. More to come as Anthem prepares to launch this final chapter.