Bodhi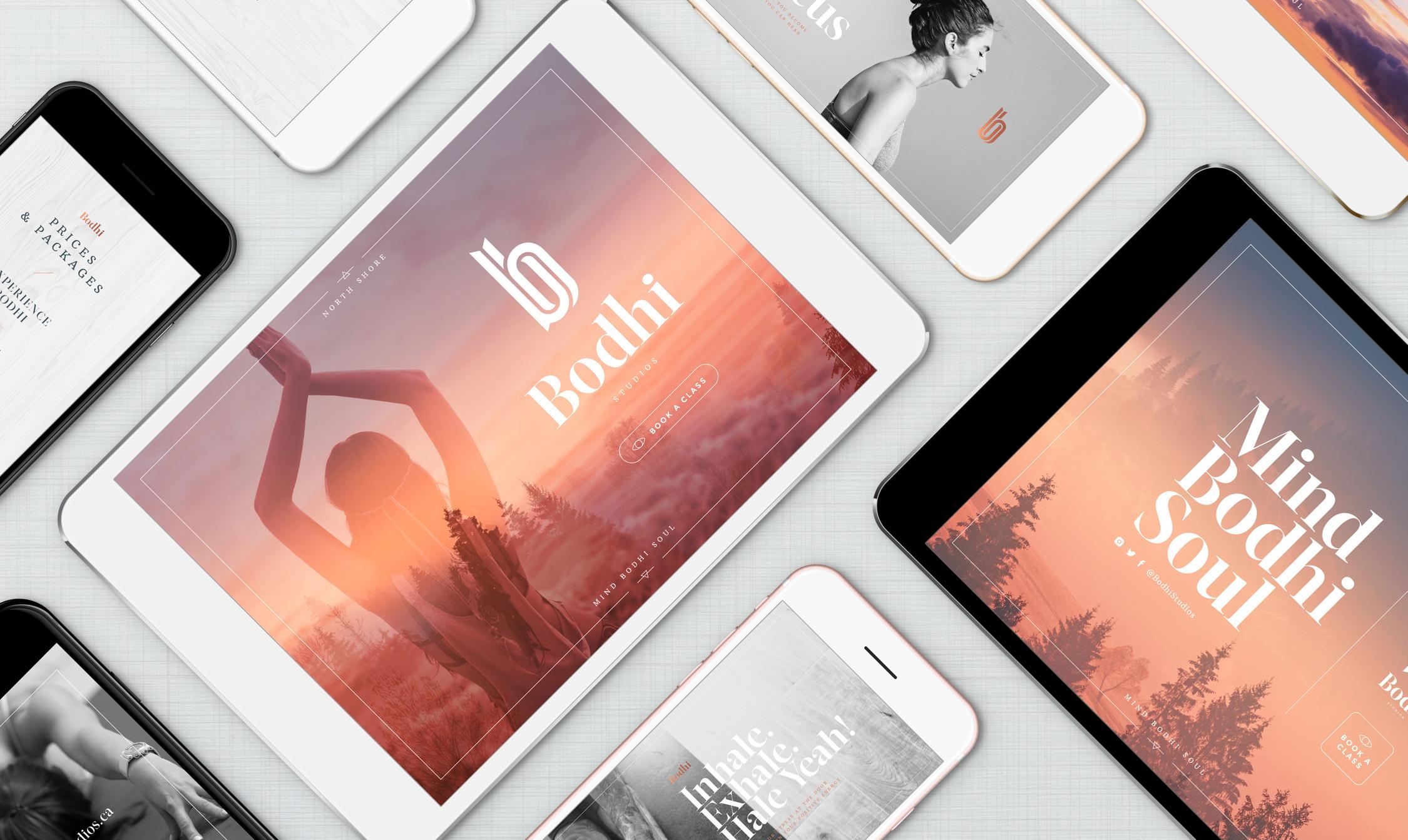 01. OVERVIEW
Mind. Bodhi. Soul. North Vancouver's Famous
Lonsdale Quay Embraces Wellness.
The business of wellness is seeing exponential growth. More and more, urban cultures are striving to balance their exhaustive lifestyle with healthy choices. Bodhi Studios cultivates mindfulness through the practice of mediation and yoga. Their zen den is an urban escape where customers can refill their souls and refuel their lives. Analog created a brand platform connected to Bodhi's North Vancouver roots and West Coast culture. We crafted a 'B' icon that reached for the sky and reminded people to stretch, breath and look inward. Using pastel tones of pink and purple helped communicate a sense of calm and clarity. There is beauty within us all, and Bodhi reminds us to step away from the noise to find our focus.
WE ARE LAUNCHING AN IN-DEPTH
STUDY OF THIS PROJECT SHORTLY.
STAY TUNED FOR MORE!