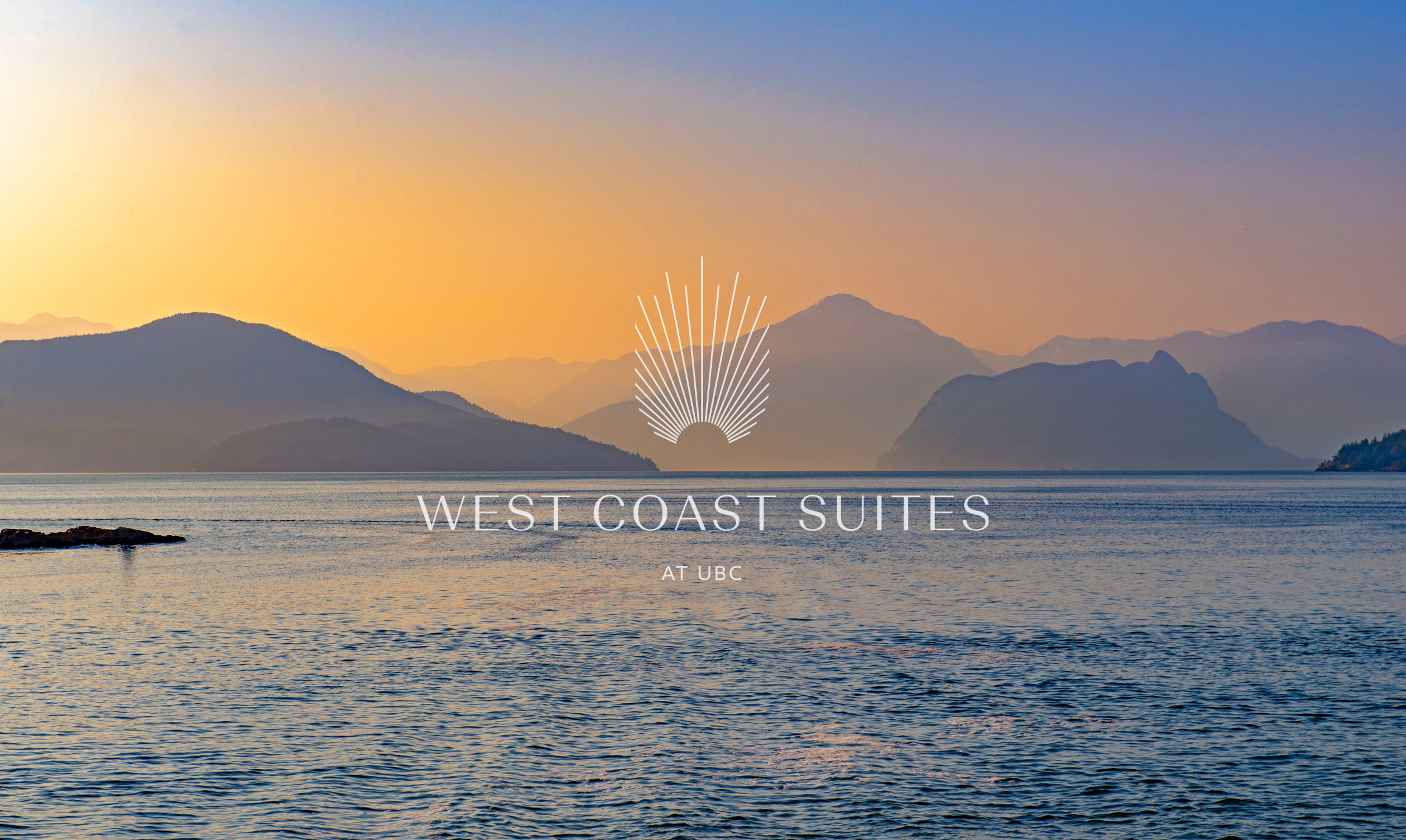 Known as one of the most prestigious universities in the world, the University of British Columbia is a highly respected institution. Established in 1908, the university boasts an annual research budget of $600 million, funding over 8,000 projects a year. Their alumni program continues to be a strong force, creating an immense pride for generations of dedicated members.  
Higher learning from the comfort of your private suite
UBC was inspired to work with Analog because of our extensive expertise in branding for residential real estate and how it seamlessly translates to the hospitality industry. Our challenge was to breath new life into an existing hotel brand perceived to be dated and lost. While the interiors were under renovation, we got to work envisioning a brand as bright and elegant as the sunset right outside their front door. More to come on this illuminating project.